Welcome to the ALL NEW Phoebe Cates Showcase!
And Our New Permanent Home on the Internet www.wizardfkap.com/phoebe
Welcome to the CENTER of the PHOEBE CATES GALAXY on-line. Phoebe Cates has achieved a cult status on the Internet - one of the "HOTTEST" stars in Cyberspace. Meanwhile, after starring in Princess Caraboo in 1994 she has stopped acting and has dropped from public view. This has only served to increase her popularity and mystique on the Internet.

This site is dedicated to the wonderful, talented and beautiful Phoebe Cates. This page and all the pages linked below are the work of her dedicated fans world-wide. Welcome to all Phoebe's fans, old and new.

the WIZARD, fkap Phoebe Cates Web Universe
NEW!!! Just Completed!!! A Video Store dedicated to Phoebe Cates EXCLUSIVELY!!! You can order all of the currently available Phoebe's videos on-line at discount prices. We include descriptions of each video with inside information you won't find anywhere else. Here you'll find the latest news on Phoebe movies, videos and television appearances. The site features lots of new photographs and video captures. Included is a complete filmography with dates and characters.


A Dramatic New Web Site is in Progress!! Watch us Work!! CLICK ABOVE!!! We're adding Movie Clips, Sound Files and a new biography. Plus we contine to offer photos of Phoebe and quotes from Phoebe interviews and articles.

Read her comments here while reviewing thumbnails of some of her most charming photographs. Thanks to all Phoebe's fans in the newsgroup (linked below) and to the effort of some off-line friends. Without your help these pages would not be possible. More innovations are coming.

Links to Other Excellent Phoebe Sites
Scott McGee's New Phoebe Cates Collection Phoebe has stopped acting and withdrawn from Public view. Her body of work is relatively small anyway, with only 20 movie roles. Yet new, massisve collections of Phoebe photos, sound files and movie clips continue to be developed. One of the best and easiest to navigate is Scott McGee's new web site on xoom. Scott prowls the web and especially the newsgroups and has collected 300 to 400 photos and clips.
---
Phoebe Cates Web Paradise The finest of all Phoebe Web sites created by D. Lawrence and cared for by Jon Morris has returned today thanks to an anonymous and very generous Phoebe fan.

Mr. Lawrence's INCREDIBLE ORIGINAL Phoebe Paradise 98 is bigger, more extensive and stunning in art and design; it is a real work of art. While Daryl has moved on, he has left a real legacy. This site puts to shame the simple photo collections found in most Fan Pages. Only Phoebe Cates could inspire this kind of passion.

Jon Morris is the INTERNATIONAL caretaker of this website. Continue to check on his Phoebe Gateway for information and new photo's.
---
A Phoebe Cates Fan Site in Japan!! NEW URL!!Expanding rapidly and with outstanding quality is Takakiyo Yamasaki's innovative Phoebe Cates Web Site from Japan. Be sure to check out the new in-line JAVA SCRIPT movie clip!This is a tough site for most English language based browsers. Since most browsers are set up for only one text-type - you'll get only strange symbols. But you will still be able to identify the links and view the photographs. If you're lucky enough to have a browser set for Japanese, you'll have an easier time. This site certainly illustrates Phoebe's world-wide fame.
---
JR Holder has built the newest and most extensive Phoebe Cates Page on the net. Unfortunately it's on TRIPOD, so it's slow and has the very annoying TRIPOD POP-UP ad. Large Photos and in-line sound slow down the process further. But JR has a wonderful set of photos and some very original ideas like on-line Phoebe Greeting Cards. Check it out.
---
New URL! "Dutch" Helms has created a multi-page site home that includes a very large picture gallery tribute to Phoebe Cates! This is the best 'photo gallery" available on-line today. All the pictures are from other Phoebe sites around the Internet, but this is an excellent collection. And all thumbnails are linked to the originals.

---
The Realms of Magic: Phoebe Cates Tribute NEW URL! If you haven't visited "The Realms of Magic" Celebrity and Super models pages recently, you'll be astounded at everything that"MAGIC" creator and webmaster Bradley J. Marker has accomplished. There are now over 100 photographs of Phoebe Cates, plus photographs of over 90 other, less important, actresses, super models and celebrities like Heather Locklear, Alicia Silverstone and Mariah Carey, Kristy Swanson, Cassidy Rae and Heather Stewart-Whyte. Bradley has so much traffic he has placed his collection on seven different mirror sites around the world. Stop by and see this amazing work of"MAGIC".

---
Phoebe Cates Filmography
This is the Internet Movie Database with links to all her movies, television series and more. A most fascinating interactive database.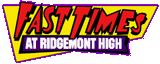 FAST TIMES at Ridgemont High
The original site created by Tony Ruegger is still down and may not return. But we have two interesting sites that help make up for this huge loss.
Fast Times - The Real High School Cameron Crowe wrote the article that became the book that became the movie that became the television series. Now his classmates from Clairemont High tell the rest of the story. This is a wonderful site that adds to the Fast Times mystique.
Fast Times at Ridgemont High This new site has much of the same content, artwork and charm of the Tony Ruegger work, but concentrates on the book, television show and movie reviews. It is a complex site, well worth exploring.


Stop Day Dreaming! Own the NEW DVD!!
the WIZARD, fkap is pleased to offer you the FAST TIMES AT RIDGEMONT HIGH DVD for just $16.99 in association with Amazon.com. No picture of Phoebe does justice when compared to the original "day dream" sequence. Just click on the DVD Case at left to place your order.

PRICE BREAK!! Own the VHS Tape for only $9.98. The Price of Day Dreaming Has Dropped!!
Plus, GREAT NEWS, the VHS video tape has been Re-issued!! FAST TIMES AT RIDGEMONT HIGH (VHS) is an amazingly low $9.98 at Amazon.com. Click on the link or on the VHS box to buy yours today!!

---
Phoebe's TV Schedule this month compiled by TVnowTVnow has created a great new piece of computer software that allows the user to create custom television schedules for the user's personal tastes. As BIG Phoebe fans they felt the best way to show off their software was to create a special television listing just for Phoebe Cates fans. Link here now - you'll be amazed at how often Phoebe is showcased on television. And Thanks to TVnow!!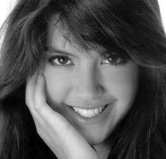 Phoebe Sightings.....
As you look around the net it seems that Phoebe is EVERYWHERE. The whole web is discovering what we already know: Phoebe is exciting, alluring, beautiful, magical, mysterious, sexy, warm, wonderful!

Phabulous Phoebe Photos
Raul Fernandez prepared this gallery of downloadable images originally collected by Andy Druda. AND from here you can link to more of "Raul's Sexy Females"
Phoebe Cates Big Load
New URL!!This site is once again "under construction." This site is excellent. Nice photos and lay-out. Phoebe never looked so beautiful. But, please be aware this site has numerous links to ADULT ORIENTED webpages. Bill Hinkle has toned down the links, so they are not quite a graphic.

---

A NOTE TO PARENTS: Please install and use SURFWATCH on your computer. It works! You can control your children's travels around the Internet. SURFWATCH BLOCKS access to even marginal adult sites, including this one.
SylverThorne's Home Page for Beautiful Women!
NEW URL!! SylverThorne continues to grow this site dedicated to some of the world's most beautiful women. Phoebe was an original member of this collection and the site dedicated to her continues to grow. Please pay a visit to this effort from a new creative consortium.
Female Celebrity Smoking List
O.K., I thought I'd found the "all-time strange site" with The bob-haircut pages (below), but I was wrong! Here is a list a nearly every female star throughout movie history and a thoroughly linked and referenced documention of their smoking habits, on and off screen. Does Phoebe smoke? Check it out!!
The bob-haircut pages
It just doesn't get much stranger than this. Thomas Kurten of the Munich University of Technology has created a page dedicated to "bob-style" haircuts. Naturally he has a whole section dedicated to Phoebe. Who could possibly be more lovely in a "bob."
Phoebe Cates Photos at famousbabes.com
This is the best "Celebrity Photos" site we've seen. Slick, well done with a zillion celebrities. In addition to Phoebe you'll find all of today's hottest stars. But we hate all the ADULT links - Please beware. PARENTS, We urge you to download and use SURFWATCH
More Phoebe Cates Links
This is a huge listing of links that was part of "Dirks Celebrity Links." Links are automatically tested to determine if they are still active. 146 links are listed, some are very obscure, many are invalid or out of date, but this is a must resource for the dedicated Phoebe fan.
Star Bios Facts: KEVIN KLINE
Everyone wants to know a little about the man that stole Phoebe's heart. Here is a short biography combined with personal information, filmography and more. Unfortunately, the Star Bios folks didn't do a section on Phoebe and even insult her slightly in Kevin's bio. Let's all send then a little mail to show them the error of their ways.....
---
Newsgroup Phoebe fans gather and exchange information, gifs and more at alt.fan.phoebe-cates. Please join them there.

Use deja.com to access newsgroups right on your web browser with this link: Phoebe Cates Discussion Group. However, deja.com does not post any photographs, an important feature of newsgroups.
| | |
| --- | --- |
| | Explore the World of the WIZARD |
Other Great Sites from the Creators of The Phoebe Showcase
The WIZARD, fkap
Visit our monthly journal about life in the technology/cyberspace era, now in its new, permanent home at www.wizardfkap.com. You'll find dozens of features and articles including the "Edge of the Envelope" section which features ever-changing links to some of the web's most unusual and experimental places. See what's happening out on the edge.


WIZARD RADIO: Earth's Most Interesting Radio Station

Dare to go to the EDGE musically. Take WIZARD RADIO with you as you travel through cyberspace.

One of the most unusual and fun radio stations in the known universe!! The WIZARD covers it all from A to Z..... literally from Ambient to Baroque to Classical to Country to Comedy to..... Zydeco. WIZARD RADIO even plays the very rare music by Phoebe Cates taken from movie soundtracks and her Japanese recordings. Fresh music every day.

---
Thanks to Everyone on the Net for The Phoebe Cates Resource Directory Awards...
We appreciate LINKS from your homepages if you feel we're worthy.- We need your support. As you browse the web, please continue to alert us to sites that would be of interest to Phoebe Cates fans.
Thanks to everyone who's been alerting us to incorrect links that take you to our OLD address (URL). If you find one please drop me a note: the WIZARD, fkap. Let me know where the incorrect link is and I'll try to get it changed!! Why not re-save your bookmark and/or hotlink NOW while you're here.
Thanks,
wiz@wizardfkap.com the WIZARD
---
You're Visitor
to the Origianl Phoebe Cates Resource Directory since 1/23/96
And You're Visitor
to the NEW PHOEBE CATES SHOWCASE at wizardfkap.com since 8/31/99.

© 2002 by the WIZARD,fkap



---